Posts Tagged 'myths'
An interesting history-related post from Boston 1775: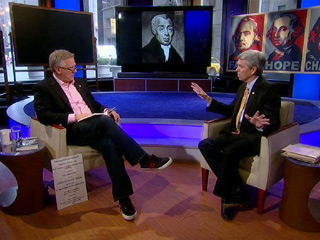 Yesterday's look
at Oklahoma legislator and minister Dan Fisher showed how he's active in the "Black Robed Regiment," a movement among some Christian pastors to be more militantly involved in politics.
I'm sure the "Black Robe(d) Regiment" phenomenon is worthy of deeper study. The short version, as summarized
at Media Matters
and
at Wikipedia
, is that it arose from a conversation between author David Barton and broadcaster Glenn Beck (shown here) in 2010 and was quickly picked up by like-minded ministers eager to become more involved in political affairs.
Barton's Wallbuilders site includes an
page promoting the movement
while ...
Read the original post.