Posts Tagged 'myths'
An interesting history-related post from Boston 1775: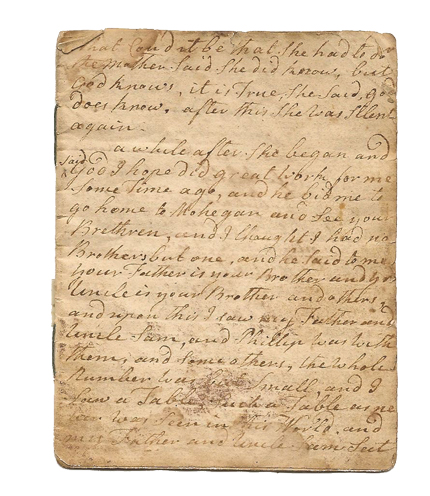 A recent issue of the
Yale
magazine offered a
look at a newly recognized document
in the handwriting of the Rev.
Samson Occom
. Apparently in 1776 he took down the deathbed statement of a young woman:
That December, a daughter of Mohegan leader Robert Ashbow, motivated by a religious vision, returned home after what appears to have been a long absence. By the end of the month, the young woman was dying. On Christmas Eve, Occom wrote an account of the last moments of her life, which included a conversation with her mother. (The daughter's name, unfortunately, is ...
Read the original post.