Posts Tagged 'cambridge'
An interesting history-related post from Boston 1775: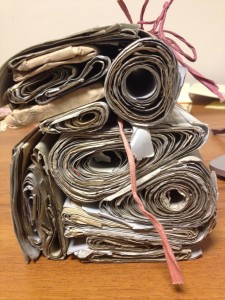 Yesterday saw the
official debut of the Digital Archive of Massachusetts Anti-Slavery and Anti-Segregation Petitions
. This
online database
is a collaboration between the Massachusetts Archives and Harvard's Radcliffe Institute, Center for American Political Studies, and Hutchins Center for African and African American Research.
Two years in the making
, the collection offers views of 3,500 documents filed with the
Massachusetts General Court
from the 1600s to the 1800s. I saw a Twitter message saying that some of those petitions appears to have
never been opened
before being digitized.
Boston 1775
reader Nicole Topich, who worked on the project, alerted ...
Read the original post.