Posts Tagged 'archeology'
An interesting history-related post from Boston 1775: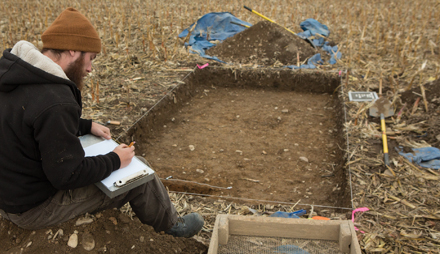 This month
Binghamton University reported
on some interesting work by its archeology faculty:
Experts from the Public Archaeology Facility recently took their shovels to a cornfield about 45 miles west of Binghamton, searching for evidence that could earn that site — the scene of a small but significant Revolutionary War battle — a spot on the National Register of Historic Places.

Four days of digging beneath the corn stubble yielded project director Michael Jacobson and his Binghamton University colleagues just a few modest items, including a charcoal smudge and the possible remains of a wooden post. But if test results ...
Read the original post.